Hong Kong Night Sky Brightness Monitoring Network
During 2007 to 2009, we conducted "A Survey of Light Pollution in Hong Kong" and concluded from 2,000 data sets that Hong Kong night sky in the worst polluted urban areas is at least 500 times brighter than some unpolluted rural areas. Moreover, we found that the late night skies (at 11:30pm) are generally darker than earlier (at 9:30pm), attributed to turned-off public and commercial lightings late at night.
To build upon this successful survey, we are now continuing to monitor the light pollution in Hong Kong by establishing the "Hong Kong Night Sky Brightness Monitoring Network" (NSN). Stations of NSN are monitoring the night sky brightness continually at multiple urban and rural sites every night. Data will be taken simultaneously every 5 minutes at all these locations, and transmitted to HKU's central data center via mobile network.
Detailed geographical and temporal variations of the night sky brightness against both natural and artificial factors can thus be studied. The result from this survey will serve as an important database for the authorities to fully comprehend the current condition when the public is assessing whether new rules and regulations are necessary to control the use of outdoor lightings in Hong Kong.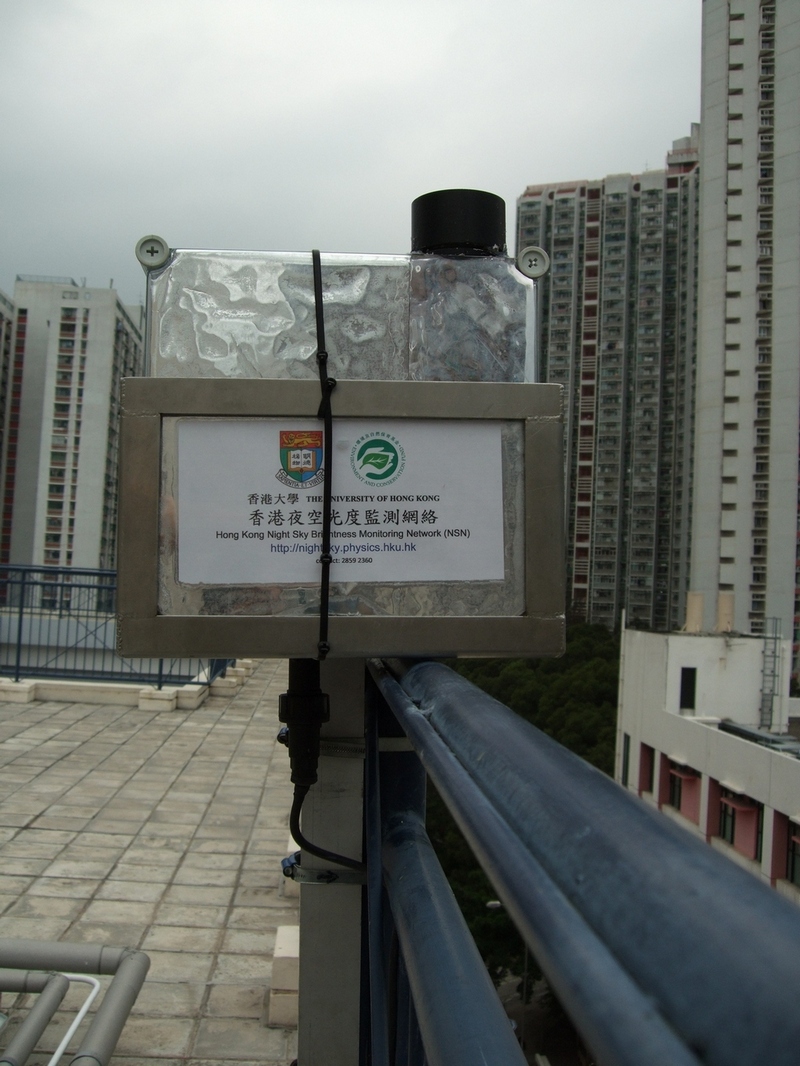 One of the urban NSN monitoring stations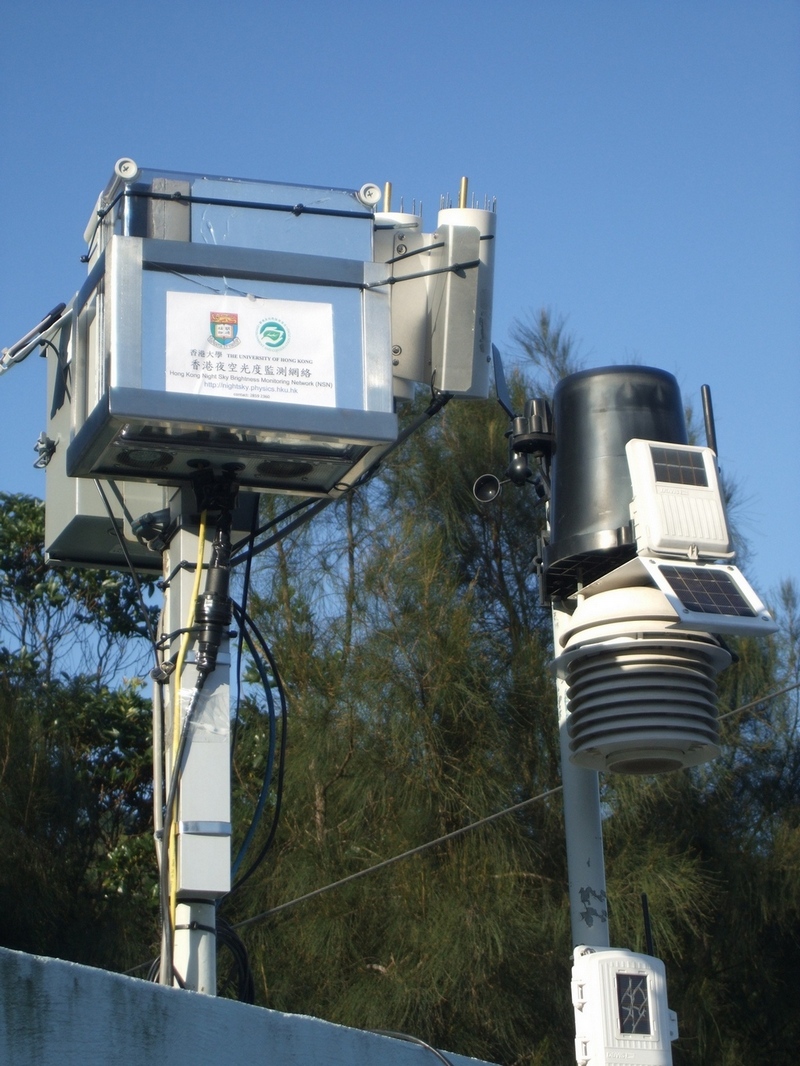 One of the rural NSN monitoring stations